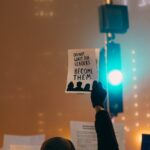 Franklin Delano Roosevelt once made a typically self-deprecating comment.
He said: "I'm not the smartest fellow in the world, but I can sure pick smart colleagues".
Simplistic? Perhaps. But nonetheless correct.
There is absolutely no doubt that the lessons in leadership practice have evolved from my university studies of 'Porter's 5 Forces of Competitive Position', through to John C Maxwell's, '21 Irrefutable Rules of Leadership', to today's thinking by Mark Manson on "The Subtle Art of Not Giving a Fxxk".
The days of hiding away in a corner office, gazing out the window in splendid isolation, are well and truly over.
Leadership is a practice – it always has been and it always will be. The ever-changing nature of organisations, industry, societal norms, economic climates and global political environments are driving this.
If you want to be a leader with vision and purpose, creating inspiring cultures that others want to be part of and environments where people feel safe enough to test, to try, to question, to succeed, to fail and to ultimately do the work that is needed – then you have to be prepared to move from 'it's all about ME and my goals' to 'what approach should WE be taking on this'?
Facilitated strategy days, the creation of strategic decks and wonderfully packaged town hall presentations are all well and good, but without a team of committed people committed working together towards your vision – well, tension and struggle is inevitable.
Leadership is a practice.  
Here are 5 steps to consider in your daily leadership practice
Be willing to share credit where credit is due
The temptation to take all the glory for your team's success can be overwhelming when you have led a project. Failing to recognise the multiple stakeholders involved in the work, their perspectives, loyalties and needs is a mistake. Understanding that everybody needs to be given accolades, no matter how insignificant their part, is critical. This improves engagement and trust, people feel empowered and are more likely to give an even better performance on the next project.
Be brave enough to share your weaknesses
Too often, we hide our insecurities and imperfections. We see admitting a lack of knowledge or understanding as admitting to failure. But in reality, this is a form of strength, because it shows others that we are willing to seek help and show vulnerability. This engenders trust and encourages others in return to admit their own imperfections and insecurities. The end result? If there is a problem on a task or project, an individual is far more likely to speak up sooner and avert a major disaster.
Appreciate the value of the collective brains' trust
Your talent, alone, is no longer enough.  It's rapidly becoming apparent that agility and adaptability are key to delivering the work that is needed now and for tomorrow.  But we cannot move quick enough alone. Collective intelligence, thinking, acting, and working within a truly engaged team environment, is the way to future-proof your business. We are smarter together. We are more agile together. Share skill, knowledge, and insight.  Embrace an explorer's mentality. Get curious because better is something you become together.
Stand up and speak up
Building connectedness and belonging needs you to stand up and speak up to change situations that are not acceptable. If you think that an idea could be bettered, or that your workplace has unacceptable conditions for members of your team, then don't just sit there. You have a responsibility as a leader to make decisions, to start change, and to be a part of the whole — and that involves shaking the tree at times. Standing up and speaking up can be uncomfortable in the short term, but the long-term rewards benefit the team rather than the individual.
Surround yourself with eagles and fly
Professional networks are essential to provide support, encouragement, and knowledge along the upward progression path. This isn't the whole 'have as many people as possible in your email list' type of network, but like-minded thinkers who understand what you want to achieve and whom you want to support in kind. They will push you to achieve more.  They will explore solutions and find possibility in impossibility. They will encourage you to learn more, do more and be more. They will celebrate your successes and support you when things are tough. Your network matters.
Single-handed leadership is a myth — it takes the every day practice of leadership and knowing that better is something that you work on becoming.
Until next time.