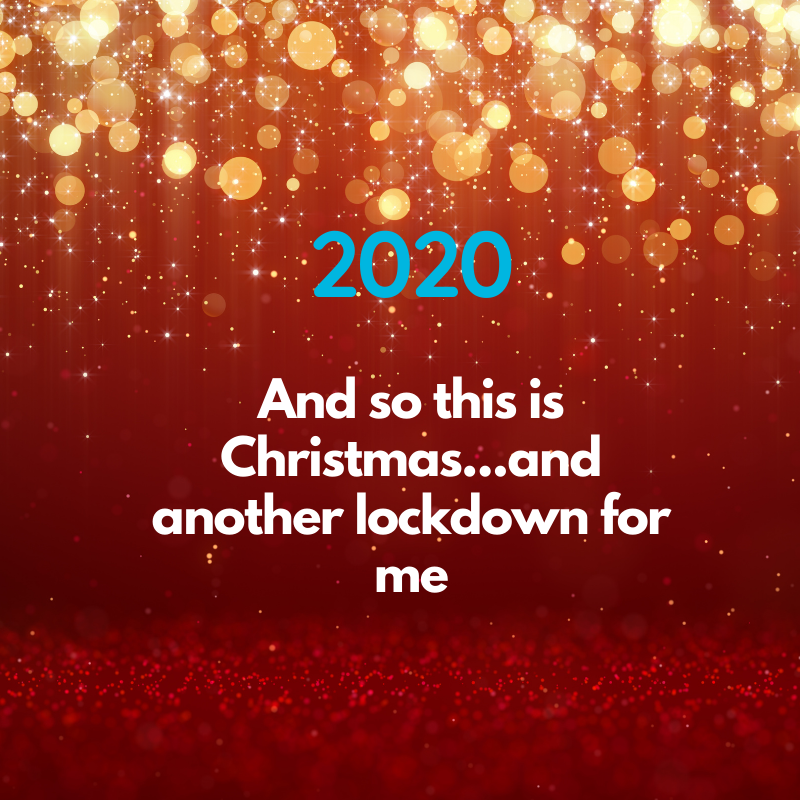 "So this is Christmas
And what have you done
Another year over
And a new one just begun"
John Lennon
Yep, it's time to take some time off to hang with my little tribe of amazingness to rejuvenate from what has been one helluva year.  
The mental fatigue is very real right now. 
On Thursday last week I was digging deep, "One day to go, till holidays.  C'mon Janine you can do it". 
It's insane how quickly things can change. 
Today I am in the Sydney Northern Beaches COVID cluster lockdown with no idea what Christmas, New Year or the holiday period is going to look like for us.  Like so many, the continued uncertainty is definitely challenging our mental capacity right now.  So much so that I forced myself to take a dip in the ocean this morning to clear my head – and yes I am beyond grateful that I can do this knowing there are so many around the world in far worse positions right now.
The Dreams Were Coming True
Back in January things were so different.  
Saxton Speakers sent me off to San Francisco as part of launching my work globally. Standing alongside a lineup that included Simon Sinek and Condoleezza Rice this was certainly a career highlight.  And as I celebrated the opportunities ahead at the final networking event with Emma McDowell and Courtney Timm  – which in itself was mind blowing thanks to a  private stadium performance from Maroon 5  – I remember the excited anticipation of possibilities, of taking one step closer to my bigger dream, of putting plans in place to bring my word(s) for the year, #Riseup, to life.  
And Then It All Changed
Like so many around the world, 3 months later the bottom fell out of our business.
Speaking gigs and conferences were cancelled. Corporate training programs were postponed to 2021. Private clients pulled out of their contracts.  And amongst all of this I was questioning the time spent over the last 2 years researching, writing and missing family moments due to my bum being super glued to my office chair as I wrote my latest manuscript because the planned global book tour and marketing plans to launch my third book, Be Brilliant were well and truly compromised.
#RiseUp
It actually makes me smile when I look back and reflect on my word for 2020, #Riseup – as I think this absolutely epitomised my year.
#Cheersquad
In April, Shane Hatton kicked my butt to #Riseup. He challenged me to use my own IP in Its Who You Know and to ask for help in launching Be Brilliant.
This was after a massive meltdown of tears, anger, frustration, questioning about what to do next.
I remember the fear of posting a video across social platforms where I shared my vulnerability and asked for help. Yep, imposter syndrome and fear raised their ugly heads…and almost stopped me.

I was blown away at the response. After 3 days of answering email after email offering help, we pulled together a #cheersquad of people from around the world who secured podcasts, publicity, virtual events, workshops and book sales. Together this epic #cheersquad succeeded in its collective goal and in the first week of launch Be Brilliant hit #2 in Australia and #6 globally.  
I will be forever grateful to the hundreds of people that made up the #cheersquad and a huge THANK YOU to YOU, the thousands who have bought and continue to buy Be Brilliant. 
This truly was a living and breathing example in the power of connection and collaboration when you bring people together on a single goal and create the right environment for them to use their own genius.
A Shift To The Virtual World
For a couple of years we have been bombarded with requests to make my work publicly available.  This year created the space for us to do just that.  
Thanks to Mo McCrae we invested in the right tech to set up our at home studio, I practiced and studied hard to perfect the art of online delivery, using the technology that would allow me to switch between cameras, iPads and powerpoint.  I have lost count of how many workshops and webcasts I have delivered for existing and new clients over this year.  We were able to reach bigger audiences and global audiences, even though some of the time zone differences absolutely challenged my energy levels!  
As much as nothing quite replaces the connection of in person events and training, the response and feedback proves that we can do this…and as we enter 2021 I am curious to experiment with a move to more hybrid events and delivery.
A huge shout out to Taki Moore and Kiri-Maree Moore.  We have been moving in each other's circles for a number of years but one of the true gifts of 2020 is really connecting with these amazing human beings and their family.  Their commitment to helping me evolve my IP into a public program, so that I can help as many people as possible around the planet has been incredible. I am forever grateful for their encouragement, belief and all the smart, big vision conversations in between.  It's also been inspiring to watch how these two, and their team, have amped up their level of support for their community over this last year – a true reflection of being attention out and in service to others.
Reinforcing the Power of Friendship
This year has really proved to me the power of incredible friendships.
We really don't need hundreds of people around us. It is the small group of trusted friends, those who have your back, who will allow you to bawl like a baby, encourage you to #Riseup and laugh and drink for so many hours. The friends that warm every cell of your body, that fuel your belief, that support you 110%.  We've all got them.  
And for me, this year, reinforced the desire to keep nurturing these friendships because these truly are the fuel that keep you going through the tough times.  From the regular zoom accountability sessions, endless text messages and hilarious group conversations, to beach walks and long lunches that turn into dinners – these moments have truly become the foundation for my next.
You
And finally the realisation that we are all so much more brilliant and capable than we know.  
At the start of this pandemic I had private clients that were ready to throw everything in, clients that went to very dark places and many worrying about how they would get to the end of the year in their business or career….and yet we all got there!  
Clients have turned corners, reinvented their businesses, locked in new career paths. Growth has kicked back in and many have actually driven more revenue this year than last.
This is the power of the human spirit. 
The power of your own brilliance. 
For all of my clients and your trust in me, I thank each of you.  
As you rest up this holiday time and take stock and plan the new year ahead, maybe take a moment to think about those that inspire you to become more and believe more. 
As 'another year is over and a new one has begun' remember YOU are an amazing place to live.
Don't be afraid to be brilliant. 
Don't be afraid to shine and follow your dreams of business and personal success.
Have a wonderful holiday.   Thank you for all your support and I look forward to seeing you in 2021.